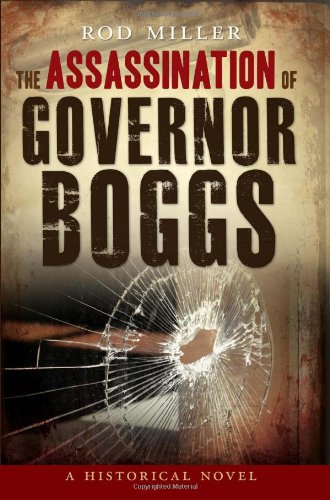 Publisher's Note:
Twenty-five years ago Governor Lilburn Boggs was shot at in his home. Now Detective Calvin Pogue has been hired by the Boggs family to open this cold case. From one end of the Old West to the other Detective Pogue follows clues that lead him relentlessly to the Mormon gunman Porter Rockwell who still isn't making things easy for anyone!
This book was sent to Compass Book Ratings for review by Cedar Fort
The Assassination of Governor Boggs
by Rod Miller
Overall Review:
Shortly after the death of Governor Boggs of Missouri, Detective Calvin Pogue is sent on a search by the late Governor's family to find the would-be assassin. The book carries two stories at a time; one being the story following Pogue, a Pinkerton Agency man, to find the would-be assassin, the other telling the story from the rough Mormon body guard's perspective, Porter Rockwell. Even though at times the word choice may be redundant, piecing together all the tidbits of information makes the book a mystery in which you feel involved in. Throughout the Assassination of Governor Boggs Rod Miller is constantly introducing new characters which the reader will find intriguing. The characters come to life and are each distinct, showing the research the author put into the book. Detective Pogue mostly interviews citizens of the anti-mormon mid-west, though, giving the story a one-sided feeling at times and making it hard not to point a finger at the suspected Porter Rockwell. Those who enjoy a mystery entwined with history will be delighted to get their hands on The Assassination of Governor Boggs.
Content Analysis:
Even though this book isn't full of violence, there are many times throughout. There are graphic descriptions of mobs shooting and mistreating other people.
There are also a couple of swear words used and some slang from the time period.
There is no sexual content.
Mature Subject Matter:
The Assassination of Governor Boggs has a moderate mature theme simply because of the history. Some readers may be thrown into the past without much understanding of the events of the day.
Alcohol / Drug Use:
***
Reviewed By SqueakyCleanReads