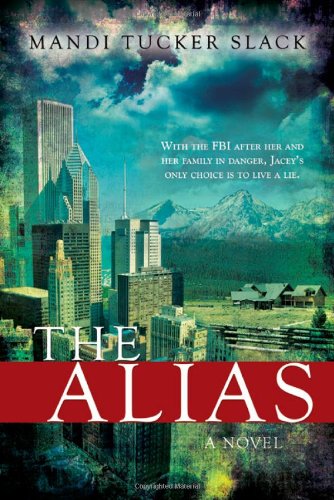 Publisher's Note:
After a long and difficult divorce, Jacey thinks the worst is over. Little does she know she'll soon be forced to go undercover to protect her family, and in the process, she'll risk losing her identity, her future, and her heart. With a lightning pace, a good dose of humor, and a plot that's full of suspense, this thrilling novel is an edge-of-your-seat read.
This book was sent to Compass Book Ratings for review by Cedar Fort
The Alias
by Mandi Tucker Slack
Overall Review:
The Alias is one of those books that you'll like reading from the time you pick it up until the time you put it down. Author Mandi Tucker Slack paces the book just right, making it a very enjoyable read. The story pulls you in right away and keeps you hooked while it steadily builds toward an exciting climax. As the story unfolds, the author does an excellent job of connecting you to the characters to the point where you feel for them. All of the ups and downs that they go through affect you and leave you wanting peace and happiness for them, especially Jacey and Blaze. This story has a bit of everything in it from excitement and peace, to suspense and mystery, and even a little romance.

Content Analysis:
The strong violence instance is when the main character describes what her ex-husband did to her, which includes hitting and kicking but yet is not very descriptive. The few mild violent instances are when characters that are captured try to escape by scratching and biting.
There is no profanity or sexual content. The romance in the book is about two characters that begin to like each other and the words expressed towards one another (sweetie, honey, and babe).
Mature Subject Matter:
This book has a mild mature theme because of the characters being put through an abusive situation.

Alcohol / Drug Use:
***
Reviewed By SqueakyCleanReads