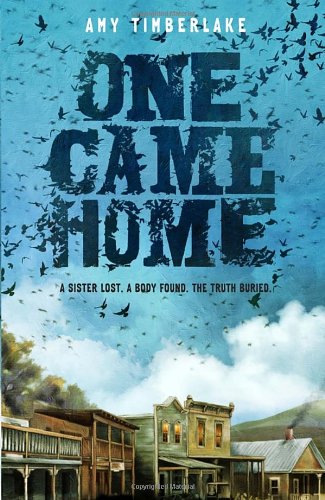 Publisher's Note:
A Newbery Honor Book

An ALA-ALSC Notable Children's Book

An Edgar Award Finalist

"An adventure, a mystery, and a love song to the natural world. . . . Run out and read it. Right now."—Newbery Medalist Karen Cushman


In the town of Placid, Wisconsin, in 1871, Georgie Burkhardt is known for two things: her uncanny aim with a rifle and her habit of speaking her mind plainly.

But when Georgie blurts out something she shouldn't, her older sister Agatha flees, running off with a pack of "pigeoners" trailing the passenger pigeon migration. And when the sheriff returns to town with an unidentifiable body—wearing Agatha's blue-green ball gown—everyone assumes the worst. Except Georgie. Refusing to believe the facts that are laid down (and coffined) before her, Georgie sets out on a journey to find her sister. She will track every last clue and shred of evidence to bring Agatha home. Yet even with resolute determination and her trusty Springfield single-shot, Georgie is not prepared for what she faces on the western frontier.
One Came Home
by Amy Timberlake
Overall Review:
One Came Home is a beautiful, lyrical, poignant novel, told in the stark simple language of the American Frontier. Amy Timberlake channels True Grit, while delivering a fresh new story with unique characters and an original plot.
Georgie Burkhardt is a thoroughly likable character, with whom the reader sympathizes from the first sentence. Her bravery, spunk, and unique talents are absolutely compatible with the setting of the story, which is no easy feat for a modern writer creating a historical female protagonist.
The beautiful descriptions of nature that are interspersed between difficult and tragic scenes lend a quality to this book I've not often experienced. This book will remain with me for a long time.
Content Analysis:
Profanity/Language: 1 scatological word.
Violence/Gore: A character is found dead in a badly decomposed state; a character shoots a person's thumb off with some blood; a character is accidentally killed in a violent scuffle; a character is beaten severely (ribs are heard cracking); a character falls and sustains minor injuries; a character imagines in detail what would happen if she shot and killed another person.
Sex/Nudity: A character undresses for bed in the view of a member of the opposite sex; a character bathes; a character fantasizes about another character's body with no reference to intimacy; two characters kiss briefly; prostitution is vaguely referred to.
Mature Subject Matter:
Criminal activity, loss of family members through death and mysterious disappearance.
Alcohol / Drug Use:
None
Reviewed By Leslie