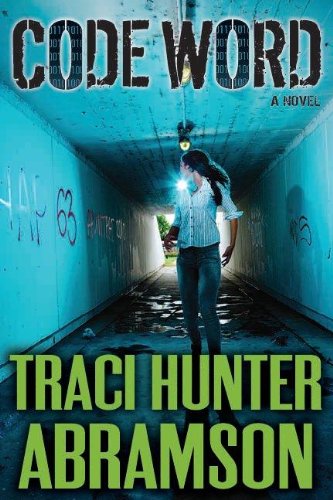 Publisher's Note:
The media portrayed the military operation as a complete success, but Navy SEAL Jay Wellman wouldn't describe it that way. He was there. As he tries to come to terms with his role that fateful night, he notices something different about his teammates and wonders if there may be more to their beliefs than he first thought. When she heard the gunshots, Carina Channing knew the past had caught up with her. She may have changed her last name, but she can't change who her father is. Carina understands the evil that lurks in The Family, and she is determined to steer clear of that life and any other emotional connections. When they meet, it seems Jay and Carina have only two things in common, mutual attraction and the fact that they are both struggling to overcome devastating trauma. But when a member of The Family arrives and upsets the delicate balance in Carina's life, Jay chisels away at the barrier Carina has erected around her heart and offers himself as her protector and friend. But can Jay's Navy SEAL skills, military connections, and loyal Saint Squad friends keep Carina and her sisters safe? And with their different beliefs, can Jay and Carina's friendship grow into anything more?
Code Word
by Traci Hunter Abramson
Overall Review:
Code Word is the sixth book in the Saint Squad series by Traci Hunter Abramson. Those who are familiar with Abramson's work will find this book to be more of the same. It is recommended that readers start with the first book in the series as there are a lot of references to characters from past stories.
This book has action, danger, and a dose of romance. The romantic aspects are fairly predictable--as are most romances. The details concerning the various security agencies seem to have more credibility because of the author's CIA experience.
Many of the main characters are members of the Church of Jesus Christ of Latter-day Saints and the book makes references to the religion often. The references seem to flow with the storyline.
Code Word is an easy and fun read. The entire series is entertaining and enjoyable.
Content Analysis:
Profanity/Violence: None
Violence/Gore: Multiple references to shots fired and people dying; several scenes in which a person shoots and kills others; characters are threatened with guns; characters fight; person grabs another's arm; character threatens to kill another.
Sex/Nudity: Non-married and married characters kiss, embrace and hold hands.
Mature Subject Matter:
Death of family member/friend, murder, terrorism.
Alcohol / Drug Use:
None
Reviewed By Susan