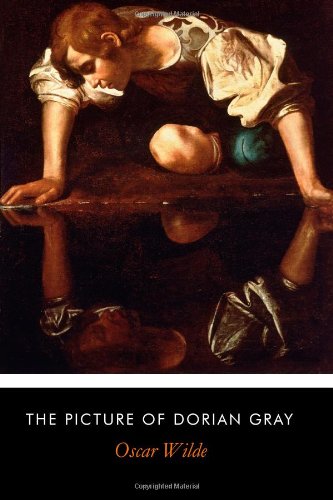 Publisher's Note:
The Picture of Dorian Gray is the only published novel by Oscar Wilde, appearing as the lead story in Lippincott's Monthly Magazine on 20 June 1890, printed as the July 1890 issue of this magazine. The novel tells of a young man named Dorian Gray, the subject of a painting by artist Basil Hallward. Basil is impressed by Dorian's beauty and becomes infatuated with him, believing his beauty is responsible for a new mode in his art. Dorian meets Lord Henry Wotton, a friend of Basil's, and becomes enthralled by Lord Henry's world view. Espousing a new hedonism, Lord Henry suggests the only things worth pursuing in life are beauty and fulfilment of the senses. Realizing that one day his beauty will fade, Dorian (whimsically) expresses a desire to sell his soul to ensure the portrait Basil has painted would age rather than he. Dorian's wish is fulfilled, and when he subsequently pursues a life of debauchery, the portrait serves as a reminder of the effect each act has upon his soul, with each sin displayed as a disfigurement of his form, or through a sign of aging.
The Picture of Dorian Gray
by Oscar Wilde
Overall Review:
The Picture of Dorian Gray by Oscar Wilde is a classic with good reason. The premise of a handsome young man who exchanges his soul for eternal youth is a fantastical one, but the novel's themes have a lot of meat. This is Mr. Wilde's only novel and he incorporates into it the witty banter that makes his stage plays so amusing. Dorian Gray's character development (or demise, depending on your viewpoint) is fascinating and his flippant friend, Lord Henry, is a positively Screwtape-like character who feeds his friend clever lines full of half lies and twisted truths. Relatively short for a classic and unencumbered by difficult language, this novel makes for a great book club discussion book. Although some may find it somewhat dark, it provides plenty of material for introspection.
Content Analysis:
Profanity/Language: 13 religious exclamations; 1 mild obscenity; 2 anatomical terms.
Violence/Gore: Verbal threats to kill; report of a suicide, no details; vague and unspecified references implying character did bad things; reference to a book that talks about evil things characters did, such as murder; reports of suicide; brief scene of violent murder with some descriptive elements including mention of blood dripping; a body is disposed of, methods implied, no details; character is attacked with hand to throat and gun to head; non-detailed scene in which a character dies in a hunting accident; a character is found dead.
Sex/Nudity: Character admits a child was conceived out of wedlock with a (presumed) married man; characters kiss; reference to "orgies"; reference to harlot; vague reference to a "scandal"; a character says his wife ran away with another; vague and unspecified references implying character did bad things, but it is never said what these bad things are.
Note: There are various abridged and unabridged versions of this classic available. The version reviewed was the public domain Kindle edition.
Mature Subject Matter:
Blackmail, Crime, Suicide, Addictions, Murder
Alcohol / Drug Use:
Adult characters smoke and drink; opium is referred to and there is a brief scene in an opium den.
Reviewed By Cindy