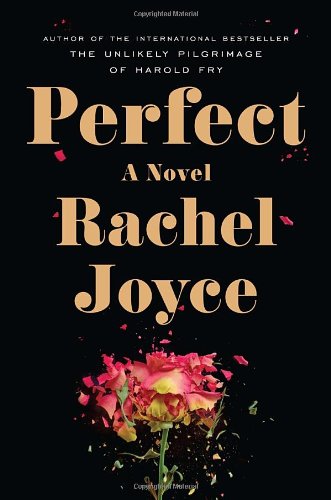 Publisher's Note:
A spellbinding novel that will resonate with readers of Mark Haddon, Louise Erdrich, and John Irving, Perfect tells the story of a young boy who is thrown into the murky, difficult realities of the adult world with far-reaching consequences.

Byron Hemmings wakes to a morning that looks like any other: his school uniform draped over his wooden desk chair, his sister arguing over the breakfast cereal, the click of his mother's heels as she crosses the kitchen. But when the three of them leave home, driving into a dense summer fog, the morning takes an unmistakable turn. In one terrible moment, something happens, something completely unexpected and at odds with life as Byron understands it. While his mother seems not to have noticed, eleven-year-old Byron understands that from now on nothing can be the same.

What happened and who is to blame? Over the days and weeks that follow, Byron's perfect world is shattered. Unable to trust his parents, he confides in his best friend, James, and together they concoct a plan. . . .

As she did in her debut, The Unlikely Pilgrimage of Harold Fry, Rachel Joyce has imagined bewitching characters who find their ordinary lives unexpectedly thrown into chaos, who learn that there are times when children must become parents to their parents, and who discover that in confronting the hard truths about their pasts, they will forge unexpected relationships that have profound and surprising impacts. Brimming with love, forgiveness, and redemption, Perfect will cement Rachel Joyce's reputation as one of fiction's brightest talents.
Perfect: A Novel
by Rachel Joyce
Overall Review:
Having thoroughly enjoyed Rachel Joyce' previous novel The Unlikely Pilgrimage of Harold Fry, I was anxious to read her new book. I could hardly put it down, it was so enthralling. The characters were bright and friendly, and Rachel does an amazing job of adding specific details to what would normally be casual everyday things, giving them a magical quality.
The narration switches back and forth between past and present. Byron and James are two young friends in 1972, boys that are gullible and will believe anything they are told. This causes Byron quite a lot of grief at different times; he can be quite the worrywart, with a sort of an "old soul" feel. In the present day narration, we are introduced to a new group of characters, ones who are discovering new love, and how to escape from pasts that haunt them.
This story has a slightly historical feel to it while keeping us firmly moored in the present day. I would recommend this book to almost any reader, as it is a light, enjoyable read that left me feeling hopeful that the perfect life we might strive for may not be as important as we think.
Content Analysis:
Profanity/Language: 5 mild obscenities; 11 F-word derivatives.
Violence/Gore: A character on her bike is hit by a car, no blood or gore is described; a character is injured in a hit-and-run incident; a character is suspected to have committed suicide.
Sex/Nudity: Adults are mentioned to kiss several times; a man and woman are mentioned to be intimate with each other, but no specific details are given.
Mature Subject Matter:
Death of a parent.
Alcohol / Drug Use:
Adults smoke; adults drink alcohol.
Reviewed By Lydia