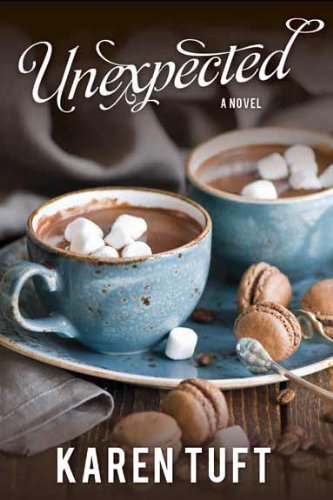 Publisher's Note:
Eleven years ago, Ross McConnell was devastated by the betrayal of the woman of his dreams. Time does not heal all wounds, and after more than a decade, Ross is no closer to finding love. When his well-meaning family attempts to play match maker, he concedes by creating a list detailing his perfect mate: A member of the Church. Beauty-queen looks. College educated. Never married. Perhaps he'll give love another try, if such perfection exists. . . Natalie Forrester is no stranger to heartache. After two failed marriages, the beautiful single mother of three is determined to make it on her own. Without a college degree, she starts at the bottom: working as a housekeeper may not be glamorous, but it's her first exhilarating step toward independence. And Natalie's most recent cleaning job is ideal--the guy is always out of town, and the pay will go a long way toward supporting her missionary son. Maybe luck is finally on her side. And then Ross and Natalie meet . . . and meet again. And following a series of awkward encounters, Ross is shocked by his growing attraction for this woman. Natalie couldn't be further from his ideal woman, and she is firm in her determination to keep her heart closed to love. But as their tenuous friendship develops and deepens, will the unlikely pair have the courage to set aside the disappointments of the past to catch hold of a bright new future?
This book was sent to Compass Book Ratings for review by Covenant Communications
Unexpected
by Karen Tuft
Overall Review:
This charming rags-to-riches Cinderella story shows that it is never too late to reach for love. Unexpected is religious fiction that brings together two characters: Natalie and Ross. Natalie's heart has taken a number of beatings due to the men in her life and she sees herself as fully deserving of her status as a maid, but Ross, a successful lawyer, is able to show her that she is worthy of all the love he has to give.
Natalie is a fun-loving character found tap dancing in the kitchen and having a flour fight with her girls. Her faith is evident in a custody battle for her children and her motherly personality shines through the pages, urging women to hold their children close.
Unexpected is fun book for LDS women, encouraging every woman to reach for their dreams and take the goodness life has to offer.
Content Analysis:
Profanity/Language: None
Violence/Gore: None
Sex/Nudity: Man rubs a woman's leg and makes a suggestive remark; woman makes two suggestive remarks while adjusting her mini skirt; housekeeper is startled when a man walks out of the shower.

Mature Subject Matter:
Unwanted pregnancy; divorce; separation; illegal drugs; underage drinking; social class conflict.
Alcohol / Drug Use:
Man drinks in a restaurant; minor attends party where drugs and alcohol are present.
Reviewed By Megan