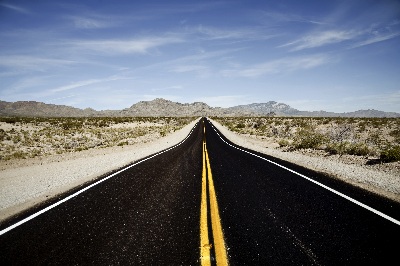 Yes, it is time again for a family road trip and we once again have recommendations for best audiobooks based on our personal listening experience.  All of the below recommendations are family-friendly with a rating of 5 or less in all content categories.  (Click on the book's title to see the full content review for that title.)
Audiobooks can still be obtained on compact discs, but there is a strong move to digital files, either through the library or through services like Audible.com.  Also, our local library has started carrying audiobooks on a small device called a Playaway, which is about the size of a deck of cards.  This takes away the hassle of messing with the discs.  The other great thing about the Playaway (or a digital file) is that you can adjust the speed.  Hot-tip:  We found that sometimes just bumping up the speed one notch really changed the listening experience for the better.
So, when the family starts to drive each other crazy, we suggest one of the following titles.   Also, you can check out our 2012 and 2013 Best Audiobooks for Family Road Trip posts at…
[alert heading="Just Posted! 2015 Audiobook Recommendations!" type="info"]Be sure to check out our 2015 Best Books for the Family Road Trip to get our latest hand-picked recommendations! [/alert]
 Audiobooks for Elementary Age Students
Click on Book Title Below to See Full Review with Rated Content Analysis

Narrators with accents are not always a good thing, but in this case it is perfect.  The story is set in London and the reader sounds a little bit like a Julie Andrews/Mary Poppins.  This book is very, well, pink.  Lots of girls and not a boy in sight so it might not catch a boy's fancy, but it would be great for a carload of girls.  Perhaps a carload of girls on their way to a summer dance camp?
This is an example of where a good book becomes even better in the hands of the right reader.  Besides, the opening scene is a family driving to their summer vacation with a car-sick dog and they are lost.  Sound familiar?  There are four very different sisters in this book and the narrator has four distinct voices that perfectly capture the personality of each girl.  Charming!
Okay, this book is a bit crazy.  A squirrel with superpowers? Extremely high on melodrama, this reader knows how to really milk it for all it's worth.  There is even a bit of music and some sound effects thrown in for good measure.
This is probably my top recommendation for a car full of kids varying widely in age.  Because of the teenage characters and interesting plot, this book would work well for both older and younger listeners.
Audiobooks for Tweens and Teens
Click on Book Title Below to See Full Review with Rated Content Analysis
This suggestion is for that skeptical teenager that thinks "cool audiobook" is an oxymoron.  It is a fast-paced action story and the reader's voice fits the protagonist.  The story was written in an informal/conversational first person voice so it translates well to an audiobook.
Yes!  A swashbuckler.  Again, this reader has an English accent, but it fits this story of Robin Hood, which is told from a different angle.  Besides, this is one of my favorite books from last year.
This is a slower-paced book, but it has a mystery.  A first person account, the reader, Tara Sands (Who is also the reader for Flora and Ulysses above–Holy unanticipated circumstances!), just sounds like a teenage girl.  She says "idiot" and "weird" with spot-on teenage inflection.  If your group requires high octane action, then go with something like Daniel X (above), but for those preferring contemporary fiction, this would be a good choice.
Audiobooks for Adults
Is this a recommendation or a warning?  Both!  This audiobook has two readers.  When I first started listening and it mentioned two narrators, I thought nothing of it, assuming perhaps that there was a male and female reader, or perhaps a younger and older reader.  So, I forgot completely about it.  I fell in love with the first reader when without warning the readers switched at the midpoint of the book.  Talk about betrayal!  Frankly, I was quite upset; it felt like a bait and switch.  It was like dining on crème brûlée and then switching to brussel sprouts.  So, I recommend not purchasing this audiobook, but checking it out from your local library, listening to the first half, and then finishing the later half in print.
Safe travels and happy reading! – Cindy M., Editor